Evening!
link
Part of the Salute releases brings us these mounted shieldmaidens, along with their Jarl – Lathgertha.
I noticed a huge lack of mounted female minis, especially units. So these are available as units, but also individually, as there are some nice characters in there, they are all individually sculpted, rather than the same dude with s slightly moved arm, as can be the case with dark age cav. There are some great pre order deals up on the website, especially if you buy the whole lot.
I've had these designed to be useful for both dark age and fantasy. They are the first of many more mounted ladies across history and fantasy.
All sculpted by Alan Marsh, and shown painted by Darren Linington.
They'll be stocked by Gripping Beast from next week too, so you can easily add them onto your regular metal order from them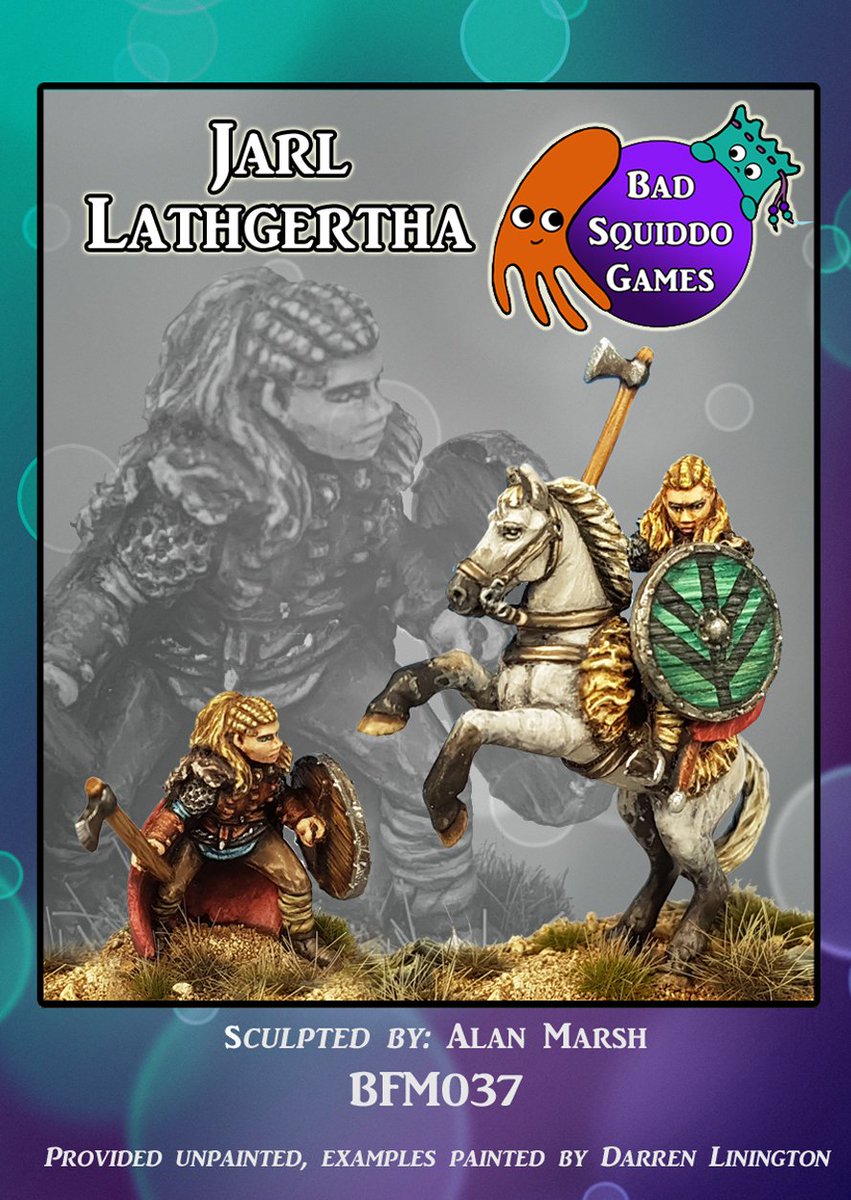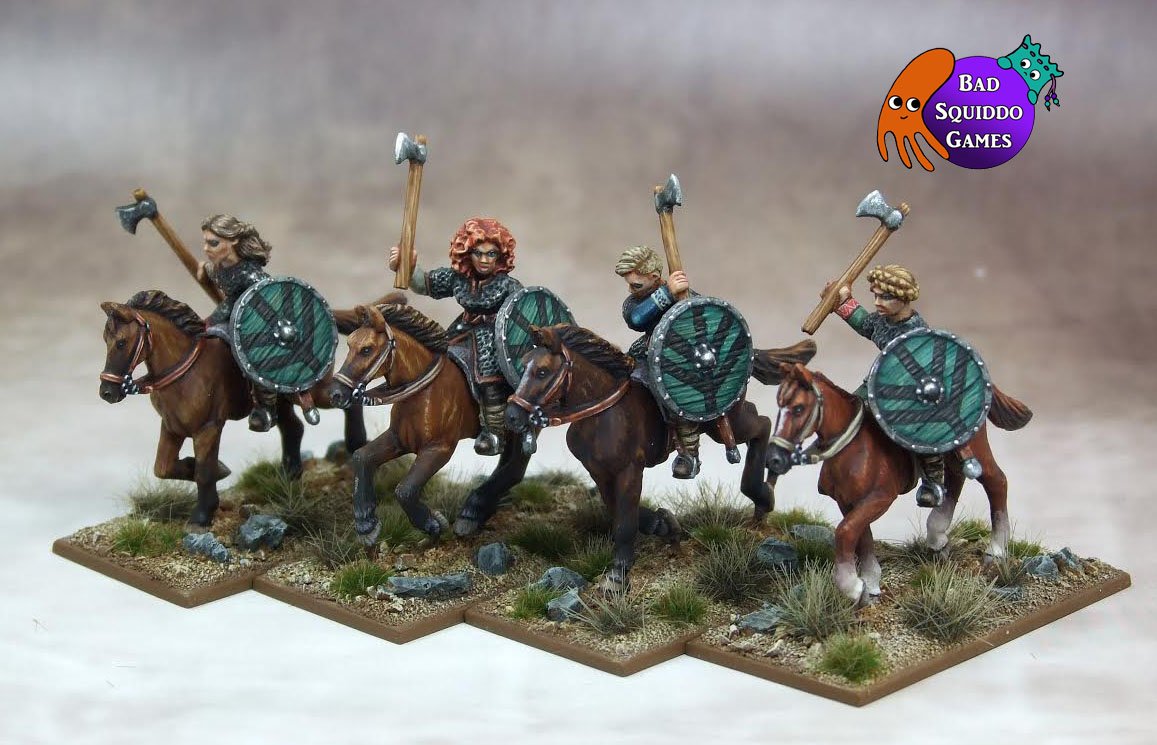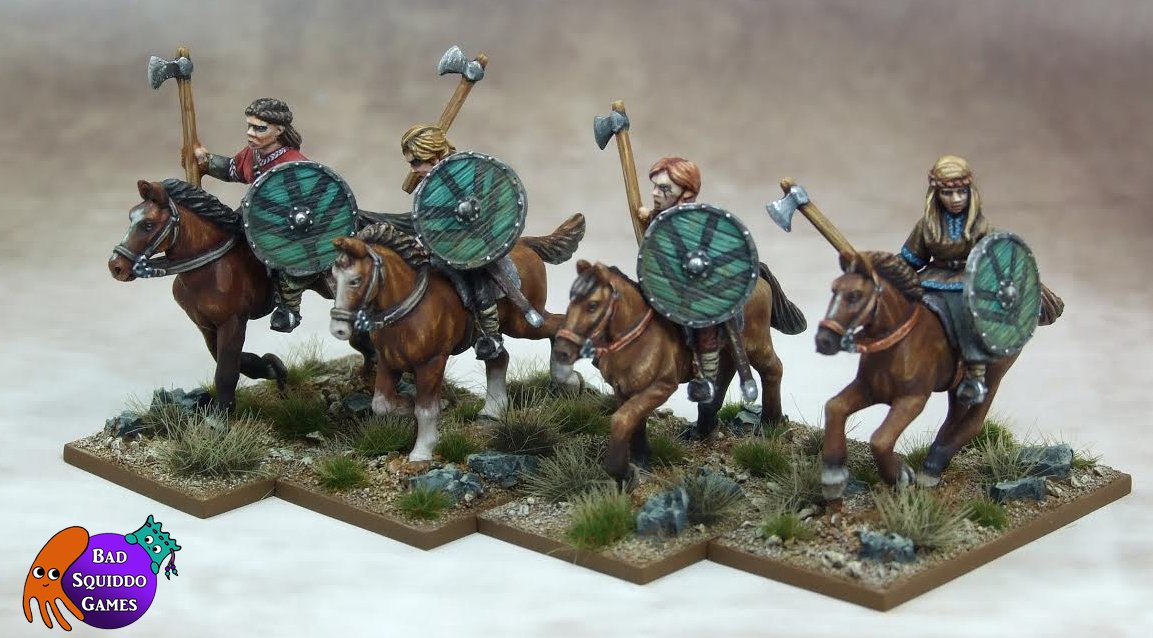 See you at Salute!
Annie
Bad Squiddo Games